Rim Reflective Tape
Reflective material-This rim reflective tape is made of PET material, with strong adhesion, will not crack, fade or peel off, and is waterproof, making the sticker more durable.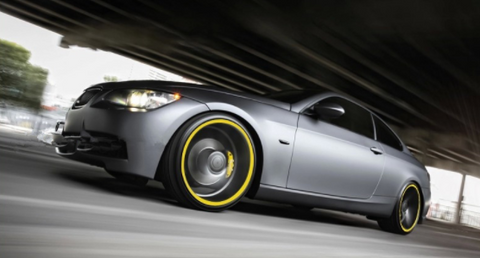 Improve safety-The rim reflective tape has a good reflection effect and can reflect any light source. It is like a "luminous circle", which can bring people a different visual experience, while improving night safety to ensure your driving safety.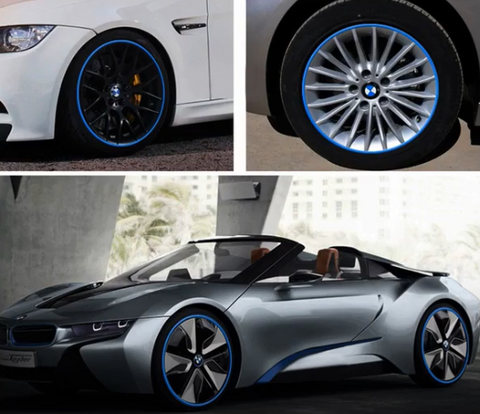 Easy to install-The rim reflective tape has been cut into 16 individual pieces, made into an arc-shaped part, which fits perfectly with the circle. Attach it directly to the edge of a car, motorcycle or bicycle, so it can be easily pasted.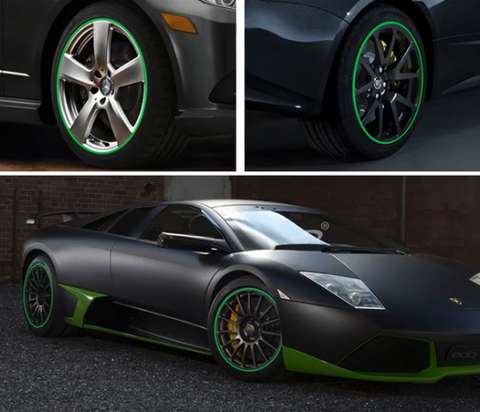 Universal-This rim reflective tape is universal, suitable for 17-inch (about 43.2 cm) car, motorcycle and bicycle wheels. There are 16 stickers in a set, and 4 are enough for one edge. The width of the sticker is 8 mm, which has sufficient visibility.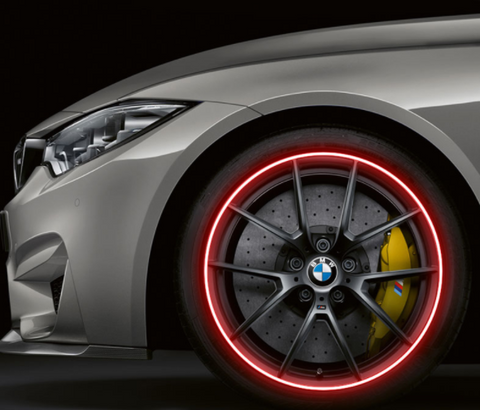 Multiple choices-this rim reflective tape has a variety of colors for you to choose , you can match your car with your favorite color, DIY your own The car makes it look more distinctive.
product description
★ rim reflective tape ★
Packing list: 1 set of rim reflective tape (including 16 sheets).
FEATURES:
* PET rim reflective tape are very bright when reflecting light at night and have very personal characteristics.
* The reflective effect improves the safety of night driving.
* Fits 17-inch (approximately 43.2 cm) wheels. Suitable for 17 inches (about 43.2 cm) tires, such as motorcycles, automobiles, bicycles, etc.
* One set can paste four wheels and a set of 16 pieces.
* Easy to install and remove, no residue and damage.
* A variety of colors are available, DIY at any time.
Features:
Fine workmanship, waterproof, prevent bask in
Colour is constant, not fade.
Adhesiveness is better, not easy to fall off.
Each strip is approx. 345mm in length & 0.8cm in width.
Fit for 17 or 18 inches motorcycle/car rim stripe wheel
The rim tape make your car have a nice look and more attractive
Usage:
First Clean the position of wheels to stick.
Installation of the shape of the sticker, contrast to the position of the stick, generally need to be from outside to inside.
Labelled on both sides of the wheel, the effect will be better.
Fitment:
Fit for most of bike, motorcycle, car wheels of 14, 17 or 18 inches
Specifications:
Material: PVC