Pokemon Halloween Decorations
Pumpkasaur, a variant of Bulbasaur that somehow appears in the pumpkin patch every fall🎃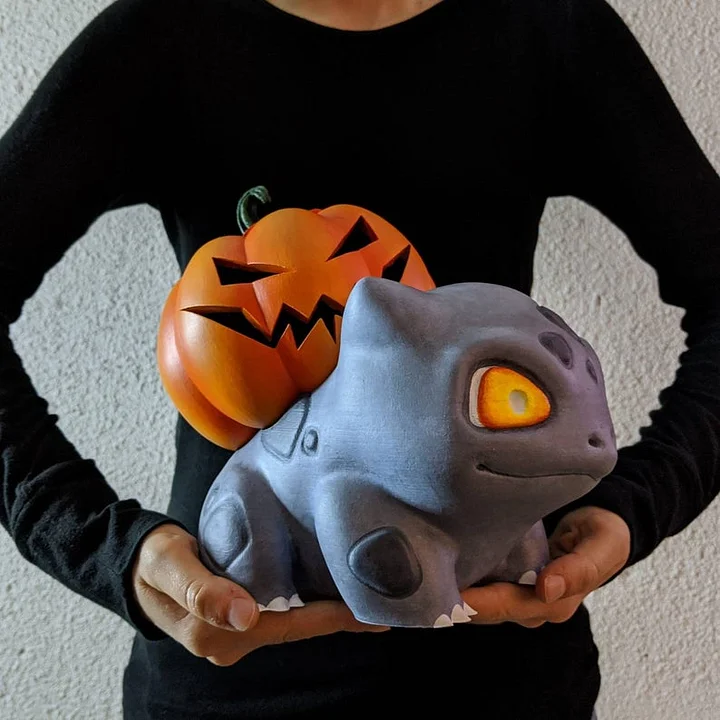 🎃Pumpkasaur will always be ready to fight! Perfectly show Pumpkasaur's unique posture!
Bulbasaur's pumpkin is detachable and can be placed on Bulbasaur's back in any orientation. It is the perfect Halloween decoration, but it can also be used throughout the year, adding some weirdness to the decoration of any room.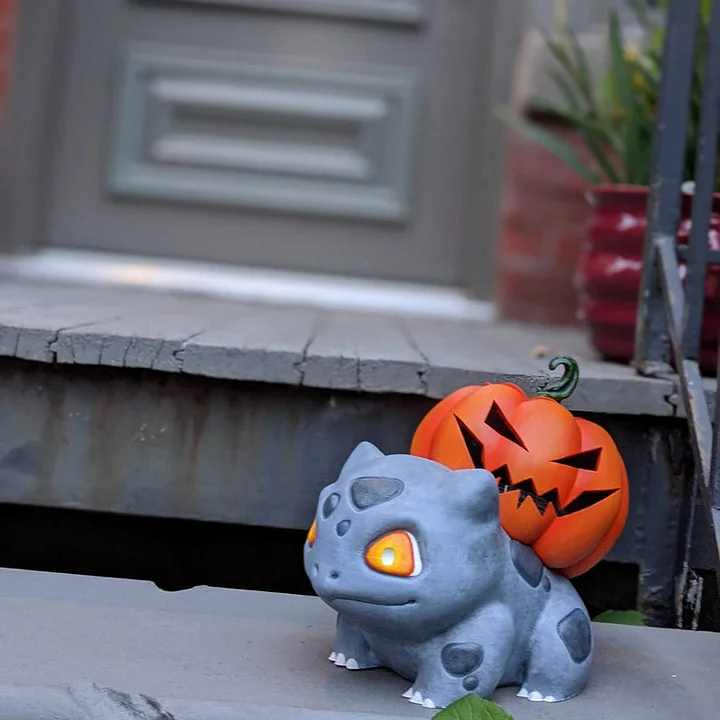 The model is 3D printed and hand-painted and is unique! Remove the top of the pumpkin and insert the LED light, just like a real pumpkin light!