LED Luminous Balloon
Planning to have an intimate and romantic ambiance?
Make Your Day More Special with This Romantic Venue Decor!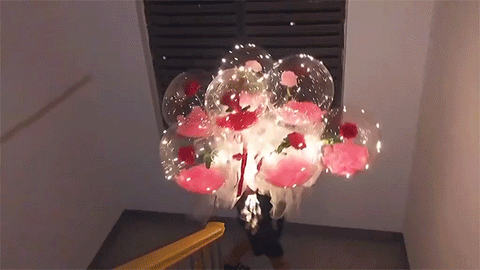 Because we believe, like you, personalizing and putting efforts to make your venue romantic and intimate comes to a very special outcome.
No need for lots and expensive decorations, with this kind of venue decor- your special someone makes WOW!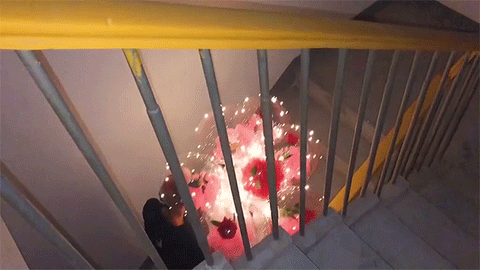 LED Romantic Lucid Rose Bouquet
LED string lights, transparent balloons, and an artificial rose will make your celebration more attractive and beautiful. Everyone will love this as a decoration for any occasion. Simple yet intimate decor everywhere.
Best Decor Idea — this Romantic Lucid Rose balloon is a perfect decor for any occasion. Everyone will love this and will lighten up your celebration.
Easy to Assemble — you will be hassle-free when assembling this rose balloon. You can assemble and prepare this in just 5 minutes. It comes up with Air Pump and beautiful waterproof paper to make it more romantic.
Durable Materials — whether you're planning to have an indoor or outdoor date, this rose balloon decor will last and will not break easily. The balloon itself made from hard latex, a rose was made from artificial plastic and will not fade away and of course, the string lights are made from high-quality lights that are safe and eye-friendly.
Meaningful decor — it is not just decor but when someone looks into it, he/she will remember the famous novel "The Little Prince" that has themed everlasting love and eternal hope.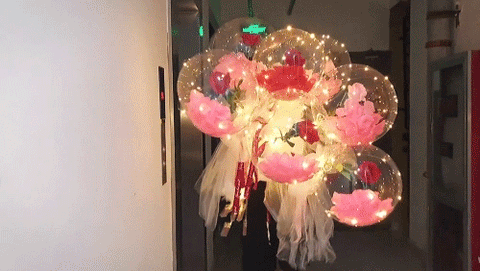 Never-ending love comes with beautiful and romantic surprises like these perfect decor ideas.
Give your loved ones the moment and ambiance they will not forget.
Don't you know how to have a special gift for your girlfriend? "Led luminous balloon" will help you to solve this problem.  The product just take 30 minutes to assemble easily. The balloons are made from high-quality helium latex and have been rigorously tested to ensure you have the best experience for your party. Led luminous balloon is hot-sale on Valentine's Day and can be applied in many different situations, especially hosting a party, wedding, baby shower parties, celebrating a festival, anniversary, birthday party,… What are you waiting for? Buy it now
Atmosphere Creating: This product is hot-sale Christmas supplies for party atmosphere creating.
Convenient to Use: The rose has been stuffed for more convenient pump. A variety of roses and various meanings for you to send to friends, family, girlfriend or boyfriend.
Warning: This product is a DIY innovative product. It is a material package and needs to be assembled by yourself. Please contact customer service for the video if required!
Quality Material: The balloons are made with high-quality helium balloon strength latex and rigorously tested to ensure you have the best experience for your party. I believe you will love this balloon.
Practical for Use: It can be used for living room decoration, or as a gift to a friend with a card which greetings can be written on.