Car Windshield Heater
This Car Windshield Heater is designed to quickly clear the frost, fog, mist on your vehicle's windshield. It can also be used as your personal heater and lets you enjoy warmer driving in cold winter. Plus, it has a cold air setting that lets you enjoy cooler air during summer or hot days.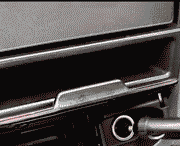 For efficient heating and cooling of the car, we offer you a Car Windshield Heater that you can use during the cold winters and hot summer. This Car Windshield Heater works perfectly to get rid of snow and frost on the windshield for a clearer view. It`s a compact and sleek device, excellent for fast heating of the car interior.
The power output of the car heater is a vital consideration to think about when making the order. Here is a powerful unit with up to 150W; hence guarantees efficient heating in just 30 seconds. Apart from this, it has an auto electronic heater with three heat outlets that will deliver a 12V continuous current; hence keeps the car warm.
More interestingly, it has a professional 180-degree rotating design to easily suit your demands. This versatile unit is great for travel, camping, and staying warm even during the coldest winters. This 2-in-1 unit not only heats but also cools the car during the hot days.
Reasons to buy:
☑ High Quality & Efficient: This Car Windshield Heater is using polymer heat resistant hard plastic material. A high-temperature heat outlet for the car heater can ensure fast heating and a convenient warming effect. Heats the car in less than a minute!
☑ Multifunctional: This Car Windshield Heater can heat or cool allowing you to feel the heat on a cold day and the breeze on a hot, sunny day. It can also solve the car glass fog quickly.
☑ Wide Application: Perfect for in-car, camping, and caravanning. Keeps you warm in the winter and cool in the summer, it can give you comfortable and safe driving.
☑ Easy to Use: Plug the car heater into your cigarette lighter socket and switch to heat or fan (Make sure your car has a 12V lighter port). The Car Windshield Heater can be mounted on the dashboard with double-sided tape or an anti-slip mat. It comes with a 180° rotary holder which can be used for adjustment and easy directing just like any other car vent
Parameters:
Material: plastic
Size: about 17 * 14 * 4cm / 6.69 * 5.51 * 1.57in
Cable length: about 120cm / 47.24in
Color: black, black and red
Power: 150W
Fixing method: It can be fixed on the anti-skid pad or fixed with double-sided adhesive.
Features:
1. Your car can be quickly warm with 3 outlets to provide a large area of the air, which is very efficient and convenient.
2. A scientific high-temperature heat outlet for the heater can ensure fast heating and convenient warming effect.
3. A 180° rotary holder is designed for a free adjustment, which is very convenient and practical.
4. High efficient heater with a thickened and lengthened pure copper cable will not damage the battery or hot the wiring.
5. Cigarette lighter plug is convenient for you to power the heater.
Packing List:
1 * Car Heater Fan