Waterproof Sealant Spray
Coat, seal, protect, and stop leaks fast & permanently!
Waterproof Sealant Spray fills & seals leaks and cracked surfaces with water-tight protection.
Our sealant spray is a rubberized protective utility coating designed to fix cracks by forming a permanent waterproof barrier.
It provides a strong block yet flexible finish that prevents moisture penetration, rust and corrosion.
The revolutionary formula sprays out as a liquid, seeping into cracks and holes, and then dries to a rubberized coating. Safe to use, re-paintable and non-toxic.
FEATURES:
INSTANT LEAK FIX: Instantly seal and repair broken surfaces to fix leaks.
PERMANENT LAYER: Form a permanent & flexible waterproof barrier against moisture.
INDUSTRIAL GRADE: Professional grade rubberized protective utility coating for maximum sealing effect.
EASY TO USE: Simply spray on wet or dry surfaces to achieve an even coating with ease.
TRANSPARENT & PAINTABLE: Dry to a transparent finish that can be painted any color.
DURABLE: Will not sag or drip in the Summer heat nor crack or peel in the Winter cold
WIDE USAGE: Great for repairing pipes, gutters, drains, roofs, windows anywhere water is leaking.
ANY SURFACES: Work on all surfaces, aluminum, roof felt, tiles, slate, plastic, wood and more.
SAFETY GUARANTEE: Non-toxic, odorless, non-polluting and safe to use indoors or outdoors.
Anti-Leaking Sealant Spray is an INNOVATIVE SPRAY that EFFECTIVELY SEALS, and REPAIRS broken surfaces. It is a WATER-BASED SEALANT that is PAINTABLE and can be USED to WATERPROOF a LARGE VARIETY of SURFACES.

It PROVIDES a TOUGH but FLEXIBLE LAYER of PROTECTION to the APPLIED SURFACE. It is LEAK PROOF and can be APPLIED on WET SURFACES with HIGH BONDING STRENGTH. It is TRANSPARENT and has NON-YELLOWING SUBSTANCE.


Anti-Leaking Sealant Spray has a STRONG ADHESIVE ACTION that it can EASILY and QUICKLY BIND to MOST SURFACES that is SUBJECTED to and can be PARTICULARLY USEFUL wherein PROTECTION is REQUIRED.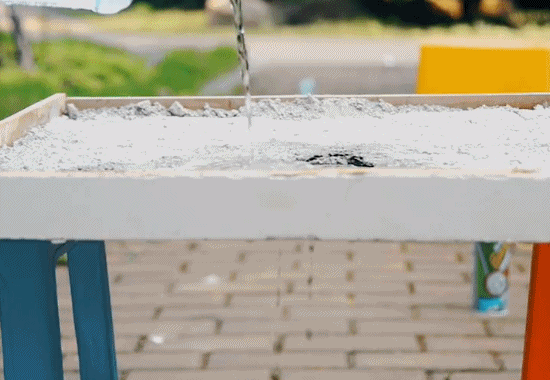 It can be APPLIED and PROVIDE the KIND of PROTECTION NEEDED in NO TIME. It is LONG-LASTING and PERMANENT. It is SUITABLE for SEALING JOINTS and GAPS and LEAKS and can be USED to ALL CONSTRUCTION MATERIALS. It can be APPLIED to PAINTED and NON-PAINTED SURFACES. It is NON-POLLUTING. It is ODORLESS. It is SAFE and NON-TOXIC.