Multi Functional Travel Bag
Travel Like A Boss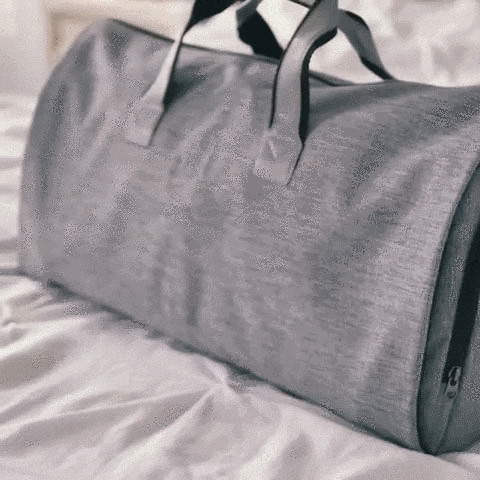 – Benefits –
Less Baggage – Packs all of your business essentials with ease and meets the carry-on bag requirements. Which means you can travel light and still have all of your business attire readily available to you without having to check in a bag
Waterproof – Waterproof fabric lining that keeps your clothing dry and other materials safe from any potential water damage. So you never have to worry about your clothes getting wet.
Reliable – Impact resistance as well as providing you extra protection. Making sure that your clothes are completely safe so you can be styling and profiling without any wrinkles or torn fabrics.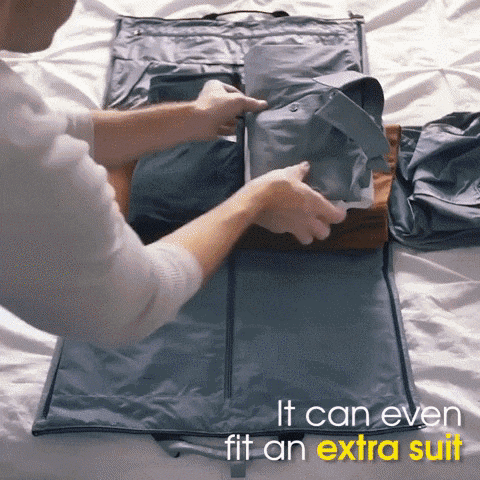 Wrinkle Free Suits – Making it a breeze to throw right on soon as you hop off the plane. The suit compartment keeps your suit neatly organized and stowed away so you can just grab it and go. Giving you less hassle when you have to get ready in a hurry for your next meeting.
Multiple Interior Pockets – Keeps all of your belongings stowed away and in place specifically designated for different areas. One pocket for your shoes, one pocket for your smartphone accessories, and another one for any important business documents or travel papers. Keeping you better organized and knowing where everything is without rushing at the last minute.