Multi Functional Stainless Steel Basin
★FINE MESH STRAINER: Professional quality, sturdy, stainless steel, no rust, stylish design. A refined mesh that will ensure only the finest grains of flour get through while ensuring no lumps.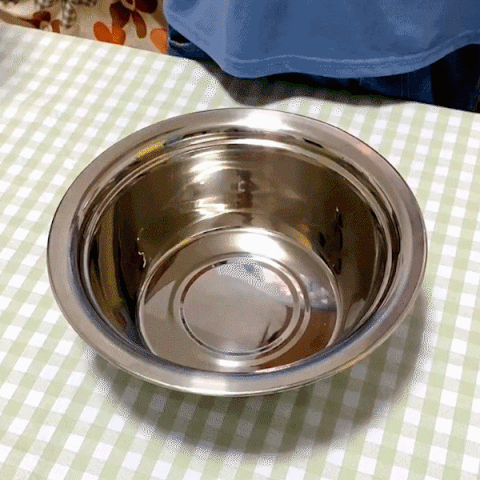 ★HIGH QUALITY FOOD-GRADE MATERIAL: The Premium Quality Food Strainer Sieve is crafted from food-grade material, Please rest assured use. Dishwasher safe, very easy to hand clean.

★DIFFERENT PURPOSE USE: The kitchenware set of 3 will be an everyday tool that will help you serve up delightful treats. 3 different size for different purposes.
★KITCHEN ESSENTIALS: Surface brushing process, ideal for straining, juice, tea, pastas, jams, sifting flour, sugar, soup more. Wash in warm soapy water is good.
DURABLE STAINLESS STEEL won't rust, corrode, bend or warp, good used for many years. BPA FREE, NOT worry it will leach plastic or chemicals into your food, good placement for plastic colander.
Versatility Julienne Slicer – Perfect for making low carb and healthy veggie noodles & Pasta. Easily to slice the firm vegetables and fruits. It is also a Grater, Vegetable Chopper and Cutter. Simply helping you make professional-looking garnishes, like apple chips, onion rings, potato nests, elegant salads, vegetable pizza toppings, and more. Save you valuable time and money.
Colander set includes 1/ 3 / 5-Quart sizes, meet all your cooking, straining needs and kitchen preparation. Large, Medium, Small colander can be stacked one by one to save space and convenient storage, make a clean kitchen
DRAIN HOT & COLD FOOD This strainer set is great for all types of food both hot and cold, Perfect for washing, rinsing or draining pasta, rice, A great choice for your daily home kitchen and usage in restaurants, hotels, etc
Cooking has Never Been This Enjoyable!
There are so many creative ways to cook using our Vegetable Cutter. Our Spiral Slicer makes it so convenient to cook for Vegetable Spiralizer, Veggie Pasta Spaghetti Slicer and Zucchini Noodles.
Now you can get your whole family involved in healthy and Low Carb Diets, Paleo, Vegan, and Gluten-Free lifestyles.
Enjoy Healthy Lifestyle
Say goodbye to "junk food". This kitchen gadget is a perfect gift for those who like cooking and people who love fitness, vegetarians, low carbohydrate or tenant! Enjoy your meal, even if you are on a diet (raw, vegan, low carb, gluten-free, no wheat, Paleo).
Features: anti-corrosion, anti-rust, lightweight, strong, firm, convenient
1. Filament: can cut about 3mm all kinds of shredded silk
2. Slice: can cut all kinds of fruit, vegetables, food, beauty can be
3. Cut flowers: flower slices, more fun, potato chips can also do it yourself
4. Thick wire: can cut about 6.5mm all kinds of shredded silk
Weight: about 842g
Uses: used for shredding, slicing; washing vegetables, loading fruits, etc.
Can used as Fruit Vegetable Cutter, Vegetable Slicers, Carrot Grater
Material: stainless steel