Engine Catalytic Converter Cleaner
Cut down the maintenance cost of your car.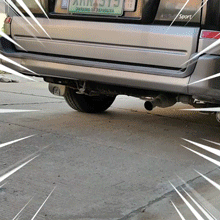 Stop spending too much on going to your car dealership for your car's maintenance and start using the Engine Catalytic Converter Cleaner!
The Engine Catalytic Converter Cleaner is formulated to remove harmful deposits in your catalytic converter for better engine performance and to avoid clogging reoccurrence. It helps reduce hydrocarbon emissions and gives better fuel efficiency so the environment and your pocket are always safe.
FEATURES:
Better Engine Performance:
Deposits the substances that are clogging your converter to improve the performance of your vehicle.
Avoids Clogging Reoccurrence:
Helps to limit future containment buildup to help you cut down on maintenance costs.
Reduces Hydrocarbon Emission:
Lower your vehicle's dangerous hydrocarbon emissions by up to 50% for a safer environment.
Better Fuel Efficiency:
Reduces the carbon buildup in the catalytic converter, oxygen sensors, fuel injectors, and cylinder heads which results in better fuel efficiency.
Engine Safe:
Safe for gasoline, diesel, hybrid, and even for flex-fuel vehicles.
HOW TO USE:
Pour bottle of Converter Cleaner into tank & drive until tank is almost empty
Refill gas tank
Features:
1. Function: Deeply clean your converter with Catalytic Converter Cleaner without removing it! Stop the dreaded service engine light flashing up on your display, and get better engine performance!
2. Lower Emission: Lower your total hydrocarbon emissions by up to 50 percent.
3. Reduce Consumption and Improve Performance: While cutting down on fuel consumption, help clean the fuel injection system, as well as the cylinders, improving overall performance.
4. For Entire System: It can also clean other parts like the oxygen sensor, the fuel injectors, cylinder heads, and others.
5. Easy to Clean: Simply pour in your fuel tank. Safe for gasoline, hybrid, and flex-fuel vehicles; does not alter fuel. Not for use in 2-stroke or oil/gas mix engines.
6. Engine Protection: Proper fuel and exhaust flow will keep that engine running cleaner, smoother, and better, which will also cut down on maintenance costs.