Hamburger Press Burger Patty Maker
How easy can it be to make a meatloaf
It's great to be able to make one of a kind burger meat for friends or family at their party
Product description
【Easy to Use】Our Hamburger Press Burger Patty Maker is ergonomic and labor-saving, both adults and children can easily press the burger meat they want. Just determine the weight of the patty you want, press it into the meat, then press again, and you'll have a homemade patty.
【Edging Treatment】We have done a very fine edging treatment on the sharpness of the burger maker, because the stainless steel material tends to be too sharp. But due to its non-stick, so the patty is very easy to shape, so you can enjoy the DIY time of making a perfect burger safely.
【304 Stainless Steel】 Our stainless steel hamburger machine is made of food grade 304 stainless steel, which is not only rust resistant and durable, but also more healthy and safe than the hamburger meat press made of plastic material on the market. If you like clean, you can throw it into the dishwasher without any concern.
[Stainless Steel Material] Our hamburger press is made of high-quality 304 stainless steel, which is sturdy and durable for long-term use
[Making Various Burger Sizes] If you like thin or stuffed hamburgers or sliders, this is the burger patty maker for you. No amount of meat will make the perfect thin or smashed burger
[Wide Range of Applications]Our burger patty press is perfect for DIY meat processing, can be used to process ground beef, sausage, turkey, venison, perfect for thin burgers and sausage patties
[After-sales]If you have any questions, please get in touch with us, our service team will provide you with a professional and satisfactory service
Description:
This hamburger patty press is a tool for commercial restaurants and an important kitchen accessory. Its compact size makes it easy to handle when pressing hamburger patties, and it is easy to disassemble and clean. Making the task easier, especially when batch processing meat, using this burger press as a sausage pie press will ensure your breakfast sandwiches have a standardized patty
Key Features:
1. Easy to clean
This burger metal mold is easy to clean in the sink with detergent and hot water or put in the dishwasher, when disassembled, just unscrew the top button and the press breaks down into 4 easy-to-clean parts.
2. The perfect burger tool
This burger maker delivers the perfect burger shape to ensure a pleasant dining experience every day.
There is no scale on the inner wall of the hamburger machine. It is known by default when you buy it. Thank you for your support.
Note:
1. For best results, use wax paper or hamburger paper to ensure no sticking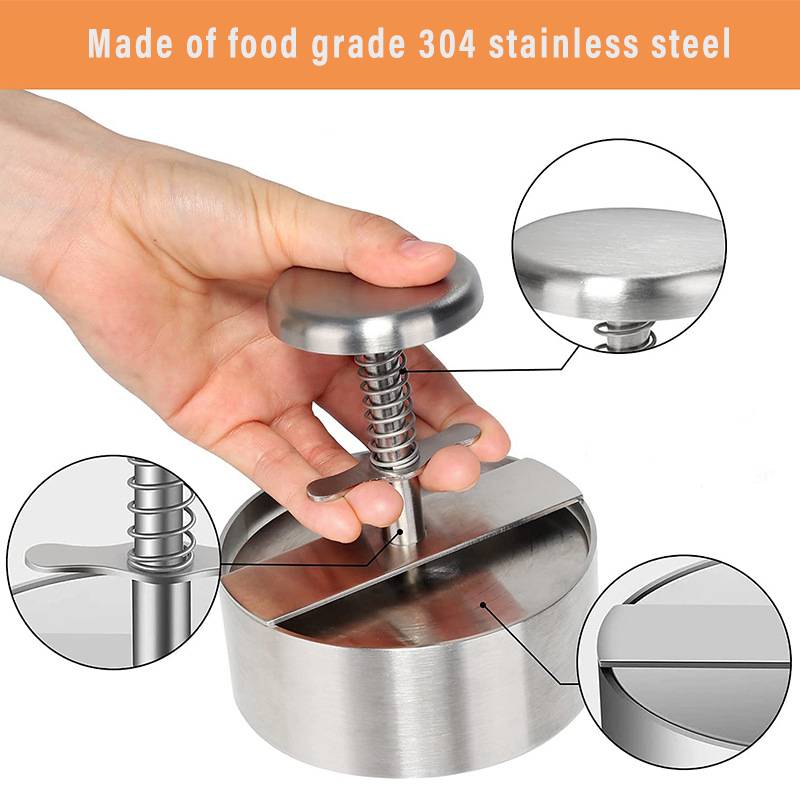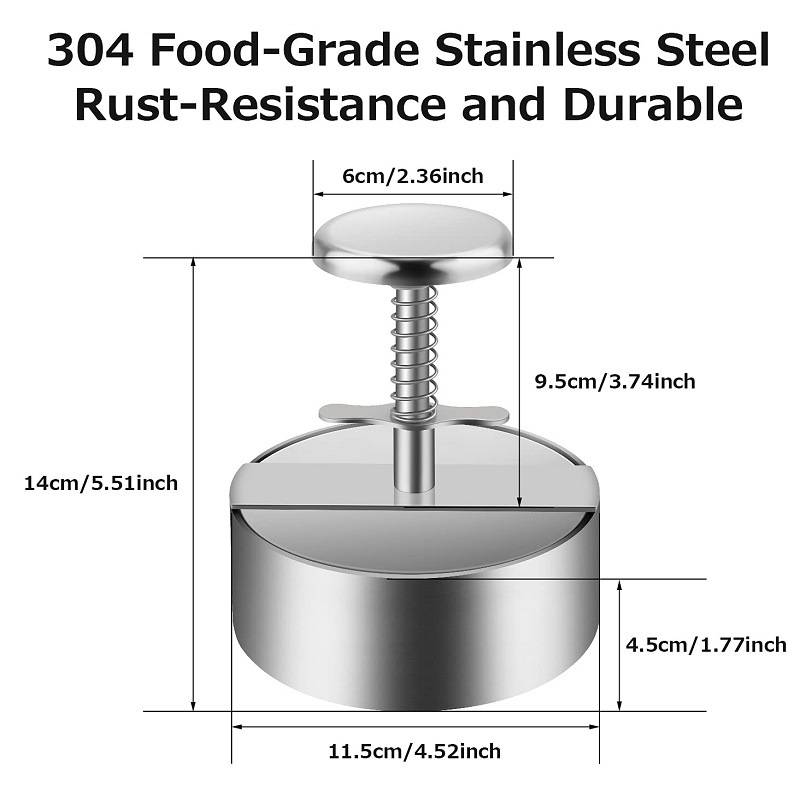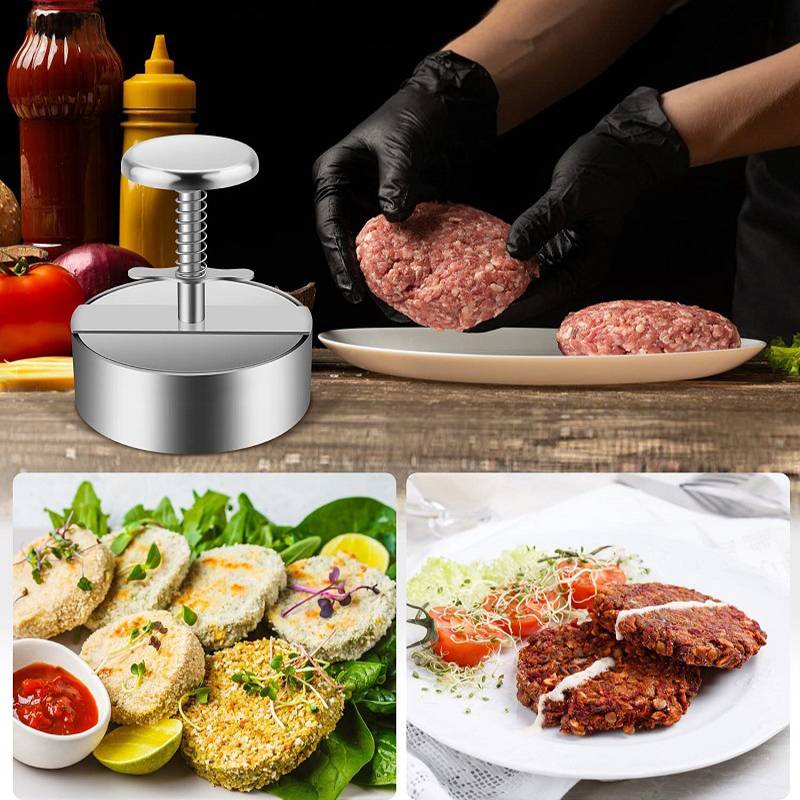 The following is a real picture of the product